DISCOUNT SPORT NUTRITION - DSN - SPORTSUPPLEMENTS.COM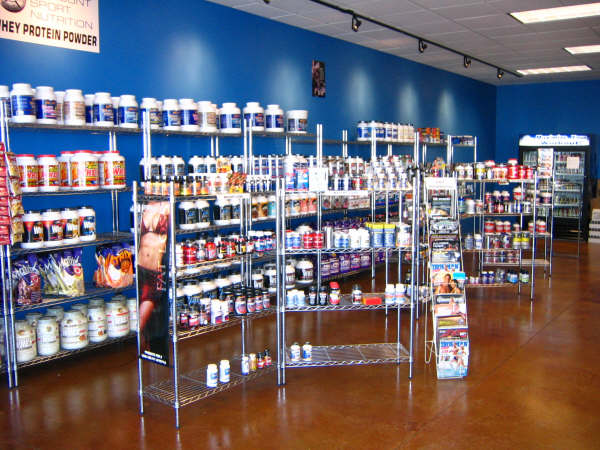 DSN Quick Shipping Facts
• DSN ships Worldwide
• We ship via UPS and USPS depending on your location
• Most orders will ship the same day if ordered before 1pm CST, M-F.
• Tracking Information is available within your online account
• Delivery times should not include weekends and holidays!
• Our FAQ's page offers answers to many shipping questions
• Returns/Exchanges must contain a Return Authorization #
• Original order shipping charges cannot be refunded
• Melted products cannot be replaced or refunded
• We accept VISA, MasterCard, American Express & Discover only
• All credit card processing will verify your billing address!!!!!!
• We reserve the right to only ship to your billing address
• All shipping charges are based on weight, dimensions and shipping address
ORDER TRACKING
You may track an order shipped via UPS (USA only) through www.UPS.com or some USPS packages at www.USPS.com
SHIPPING METHODS
All orders are shipped via UPS or USPS. We ship via UPS to the 48 contiguous United States with a valid UPS deliverable address. All other addresses will be shipped by USPS. Items shipping to a post office box, military address, International address, Hawaii or Alaska must be sent via USPS. If you choose the wrong shipping method you must pay the additional fees before your order is sent out. Your card will be charged a 2nd time for this. Please remember that UPS and USPS may require a signature on deliveries. Someone might need to be available to sign for the package. Items that are returned because of failed delivery attempts will be incurred a $10 penalty in addition to the shipping charges to the customers' credit card. Items that are shipped to the wrong address (when it is the customer's fault) will also be charged a $10 penalty. Items that are refused will be charged a $10 penalty. Your credit card will be charged separately for these fees without prior notification from us. Please remember that weekends are not included in estimated shipping times.
SHIPPING INFORMATION & TIMES - USA
We have many warehouses in the USA. Delivery time depends on your shipping location. Most large urban areas delivery can be within 2 business days. I wish we could be more specific but there are just too many variables and different types of customers we serve. In most cases it will take 3 – 7 business days (from the day your order is shipped, not from the day you place your order) for packages to arrive. Saturday's, Sunday's and holidays are NOT business days. Orders received after noon CST on Friday will not be processed till Monday. UPS does not pick up on Saturday or Sundays. SportSupplements.com customer service and shipping departments are closed on Saturday, Sunday and all holidays.

Temporary backorders will delay shipments. You will get an email if some or all of your order is out of stock. After completing your order, you will receive a confirmation email stating that your order has been received. This does NOT mean your order has been shipped. This is just to confirm that we have received your order. Internet orders received before Noon CST are usually shipped the same day or the following business day. Some products cannot be shipped out the same day and could take 3 business days to process before we can ship them out. Please keep in mind that by choosing a shipping method faster than UPS ground only means that once your order is processed (which could be 3 business days) it will be shipped out. That means it could take up to 4 to 5 business days to get your order. Some products on our site require an extra charge. These products will have the extra charge displayed in the product information and at checkout.
SHIPPING TIMES - INTERNATIONAL
International customers, Hawaii, Alaska, APO/FPO customers, and PO Box addresses will be shipped via USPS. We welcome International orders! We have shipped worldwide since we opened in the 1990's and we look forward to more orders from other countries! Only credit card orders are accepted. In addition to the normal shipping charges, you agree to pay all additional shipping, handling, customs, and insurance costs. Some orders to International locations can take up to 12 weeks due to custom agency's and local authorities in your country. International orders will only be shipped to the billing address where your credit card bill is received. No other addresses will be accepted. There are International addresses Discount Sport Nutrition does not ship too. These orders will be voided even if your credit card has been charged by our online systems. A credit will be issued if this happens.
MILITARY ORDERS
We have been shipping to active military personnel since we first opened in 90's. We ship to FPO and APO addresses everyday. Orders are shipped via USPS Priority Mail and most orders take 1-4 weeks to arrive to their destination. Our troops overseas receive the same price, selection and service that our domestic customers do.
Please make sure your shipping address is correct. If it is not correct you will be charged an extra $10 fee that is charged to us by UPS. This will be charged to the customer's credit card. UPS also charges an additional $2.50 for rural deliveries, this will also be charged to the customer's credit card.
INTERNATIONAL REGULATIONS
As a customer, you are responsible to comply with International, National or local laws regulating importation of products that you may purchase. If an order sent by us to you is refused delivery by customs due to unauthorized ingredients or contents, Discount Sport Nutrition or the company that ships this order IS NOT to be held responsible for any losses or costs incurred by the customer. DSN only guarantees International orders from our warehouse to your local customs offices. Once your order arrives in your Country it becomes the customers responsibility and is deemed delivered. No chargebacks allowed for non-delivery of order if tracking shows it arrived in your Country. Please contact your local customs office at this time to track and / or pickup. Retrieval of any such shipment from customs is at the option of Discount Sport Nutrition. Discount Sport Nutrition will abandon any shipment when the cost of that return is more than the declared product value. If the shipment is abandoned by Discount Sport Nutrition or the customer, the customer will not receive a refund or credit of any kind. If in any case we accept return of any shipment refused by customs authorities of any country, Discount Sport Nutrition will credit the customer for the value of the unopened and un-tampered products purchased less all shipping charges incurred for the return of the shipment and all shipping charges sending the product. There is usually not an importation problem, but occasionally they occur. By ordering, you agree to be bound by these terms. Again, any order shipped Internationally that is held by Customs in your country will not be handled though our facilities. You will have to work with your local customs agency to retrieve your order. It is the customers' responsibility to know the laws and regulations in your country. We will not credit your credit card for not receiving your International shipment.

PLEASE NOTE: Discount Sport Nutrition, DSN and SportSupplements.com only guarantees International orders to the customers local customs office in their country. If the tracking information shows that it has made it to your country and into the customs office, the liability is 100% onto the customer at that point and deemed delivered. International Customers understand this risk and it is their responsibility to contact their local customs office to inquire about their order if it has not made it to the shipping address on the order. We will do anything we can to help, but customers cannot issue chargebacks or claims against our company if your order does make it to your country but not to your Shipping Address. By placing an order online with us, International Customers understand the risk with ordering. If you need detailed tracking, do not use USPS as your shipping method. Select UPS for tracking to your door when checking out online.

BACKORDER POLICY
We try and ship all orders as quickly as possible. It may take more time than expected to ship your order out. Please be patient with us. If it will take longer than a week to ship out your order, we will notify you of this.
MELTED ITEMS POLICY
We hate that this happens but unfortunately we have zero control over this issue. All our warehouses and shipping departments are climate controlled. However, once your order leaves our warehouses we are not responsible for temperatures. All nutrition bars, chocolate bars and other products that can melt are shipped at your own risk and are non-refundable and non-returnable. Please choose to not order these products from us or any other online retailer if you are concerned about this.
RETURNS / MISSING ITEMS / DAMAGES
Please see our FAQ's page for information on these issues. You will need to contact us immediately with help on any of these items. All orders are triple checked for accuracy and leave the facility with a weight check. It is very unlikely you will ever receive a package with missing products unless it is on products that are backordered. All shortages are to be reported within 24 hours or receipt. Please keep the original carton. Please report all damages within 24 hours so we may file a claim with shipper. No opened products can be returned. Please visit FAQ's page for more instructions.
TERM'S & CONDITION'S / SITE DISCLOSURES
We have many. Please visit the "Term's and Condition's" section of our website before using any part of this site. Do not use any part of our site without reading our terms and conditions, privacy policy, shipping policies and our FAQ's pages. This is for your benefit and will ensure you have a positive experience with Discount Sport Nutrition for years to come.
FOR MORE INFORMATION
Please visit our FAQ's page for more information on shipping and ordering policies or contact us directly.





Discount Sport Nutrition | DSN | SportSupplements.com | USA Based | WorldWide Shipping Since 1995